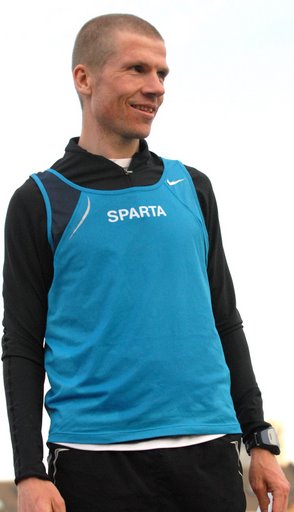 Denmark is running high on marathon
Copenhagen Marathon had more than 11.000 participants this year. Add to that the Danish participants in London, Paris, Hamburg and you have more than 20.000 marathoners this spring. Pretty good, I think, for a population of only 5 million people!
The National Board of Health in Denmark recommend 30 min of exercise per day and something is indicating that the massage is getting through. Today more than 25% of the population are exercising regularly and more and more are changing their lifestyle.
I often run into people with amazing stories about their change. I think the story of Martin Parkh°i is one of the most spectacular.
Martin got his running shoes for his 30 years birthday. At that time he had a bodyweight of 93kg and a BMI around 29. Today he is the Danish Marathon Champion with a PB of 2:22:33. Amazing!
Peder Troldborg, July 09
Martin Parkh°i
SPARTA Copenhagen