Dennis Jensen the Danish record holder on 5000m started his first marathon project mid July 2004. From mid August to mid October he ran 120km per week over 12-14 sessions with no intervals and no long runs (except two test runs in MP over half a marathon). In total he ran app. one specific paced marathon per week.
Dennis Jensen had his marathon debut in New York City Marathon, November the 7th 2004.
In 2005 Dennis continued with a moderate training volume and finished his second marathon in 2:18:36 (Amsterdam Marathon).
It is a Win-Win-Situation,
I win if Dennis win,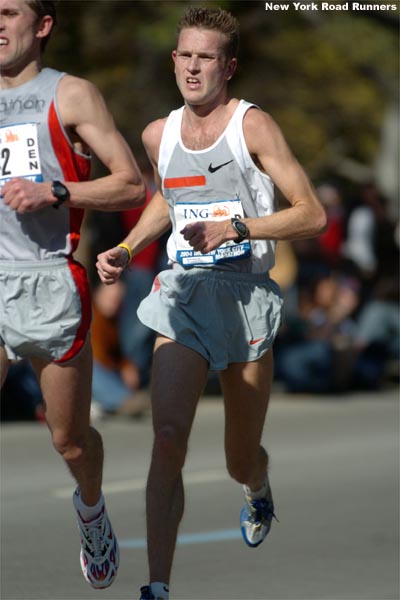 3.47,04
7.52,09
13.25,39
28.08,64
1.03.29
2.18.36
Dennis Jensen (69-9-11):
1500 m:
3000 m:
5000 m:
10000 m:
1/2-Maraton:
Maraton:
What does it take to make a fast one endure?
First of all a lot of training done at marathon race pace, at least in the case of a well-trained 5000 m track runner.